Deep down in the corner of my basement lies my frame graveyard. It has been rummaged through by
friends and... me. It's brothers and sister have been separated all in the name of crafting. They have been transformed into magnet
chalkboards
and
organizers
. The possibilities are endless...
I would love to make with my frames....
A frame wall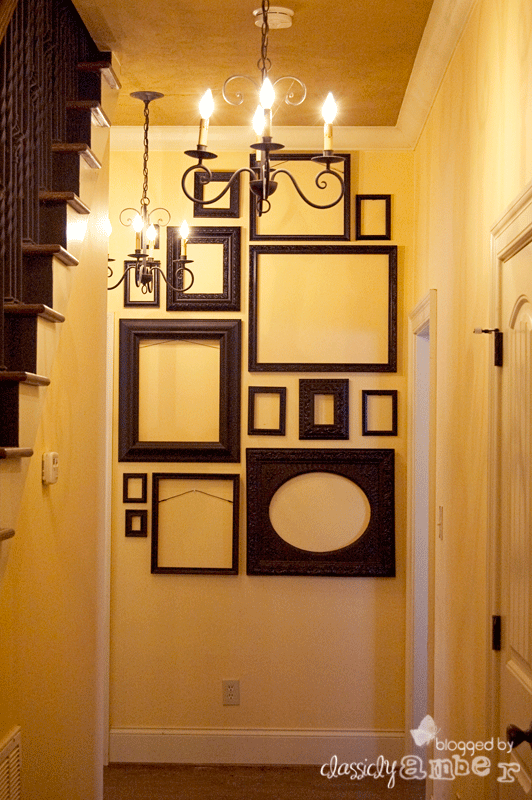 Amy from
ClassyAmber
did an amazing job decorating her foyer with her frames.
I would also love to frame my black and white photography
I would put my framed pictures above my couch in my family room.
Finally, I would like to make shelves in my bathroom
and frame it out. I like the idea of making shelves pretty!
By the way, you should stop by and pick up a frame. I have many to spare.