I have decided that I am going to write a weekly post on fridays highlighting a blog that has impressed me. It's just the teacherly thing in me to do. This week I encourage you stop stop by Julia's blog,
Sweet Serendipity.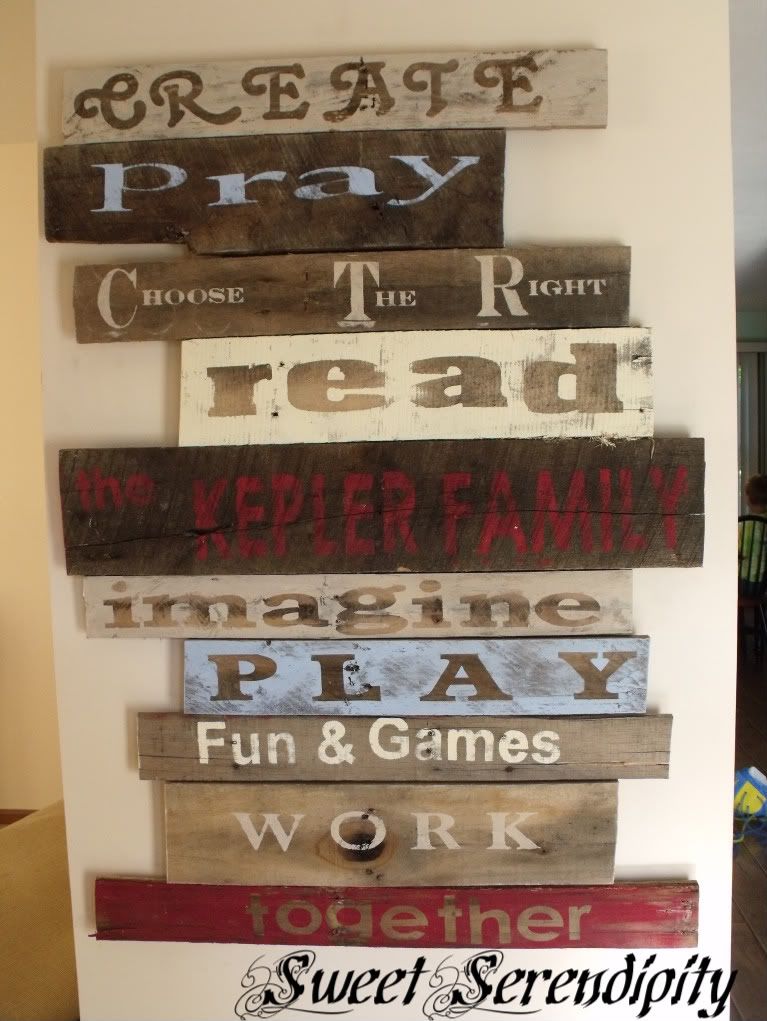 Where she has created this amazing Pottery barn knock off. I don't know about you but I think we should all knock off a few pottery barn projects maybe then we can drive the store's prices down! If I could get my hands on this, I would love to hang it in my
MomCave
.
Be proactive make your own
Pallet Board Art
! Julia lays it out for you step by step!